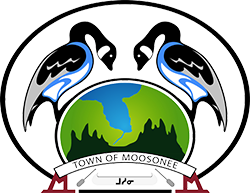 What you should know about Discolored Water…
It is common to see discoloration in the drinking water after a water-main break or after a fire hydrant has been opened (for flushing or for training purposes, often on Wednesday evenings). This is due to the change in pressure stirring up sediment that has collected in the lines. The discolored water is temporary and is not hazardous to your health. Allowing your home tap(s) to run for a short period of time will assist in flushing the lines going into your home. If you notice discoloration in your water, remember to check your cold water prior to doing laundry!
Water & Sewer – Did You Know…
The Town's Water & Sewer Systems are always undergoing routine maintenance. On occasion, Public Works is required to respond to an urgent situation, such as a water-main break or sewer blockages. Residents / Property Owners are responsible for their lines from the home/building to the connection point of a main line. The Town is responsible for the main lines. When Public Works responds to problems, such as sewer blockages, they determine whether the blockage is in the Town mains, or in the lines that connect the home/building to the mains. If the problem is in the main, the repair is made at the Town's expense; if the problem is in the connecting line, the repair is made at the resident's / owner's expense. Often, blockages are the result of grease accumulation, rags, shop cloths, etc. being disposed of via the sewage system.