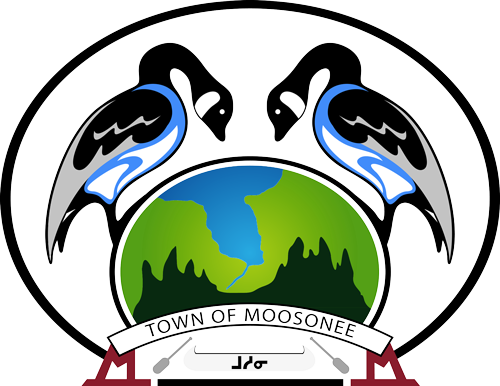 Declared state of Emergency was terminated effective Sept 1st, 2020 as Per Mayor Wayne TaiPale
All residents are urged to continue COVID-19 mitigation steps including Wearing a Mask in Enclosed Public spaces, Social Distancing, Washing hands and Sanitizing Contact Surfaces, avoid Crowds, Stay home if symptomatic and get Tested.
Updated COVID information is shared on the Town of Moosonee's Emergency Facebook Page
The Town of Moosonee adheres to Health Directives of the Province of Ontario and the Porcupine Health Unit
Transportation Access Rules applicable to Ontario Municipalities are applicable to the Town of Moosonee.
Town of Moosonee
Touch the Edge of the Arctic!
The Corporation of the Town of Moosonee is one of two municipalities in the Far North of Ontario. Our uniqueness is characterized by no road access. We Touch the Edge of the Arctic!
Moosonee is located on the Moose River 12 miles south of James Bay at a latitude 51 N 07′ and longitude 80 W 35′ . The town site is in the Hudson Bay Lowlands, the largest wetland area on earth. Originally settled as a fur trading post by Revillion Freres of Paris in 1903 in competition with the Hudson Bay Company, the town grew in importance with the arrival of the rail in 1932 when Moosonee became a transportation hub for the James Bay coastal communities. Moosonee serves as a gateway to the north and a launching point for further destinations, whether across the Moose River to Moose Factory, or further north up the western coast of James Bay to our neighbouring First Nation communities.
Moosonee is not connected to the road system in Ontario and all travellers arrive in Moosonee by train or plane. Scheduled rail services are provided by Ontario Northland, from Cochrane, Ontario. Scheduled air services are provided by Air Creebec & Thunder Airlines. There are also several small charter air companies based in Moosonee.
Statistics
The population is approximately 3,500 with about 85% being Cree.
The main language is English with Cree as a second language.
There is a small French population.
Ontario Municipal and School Board Elections - October 24, 2022