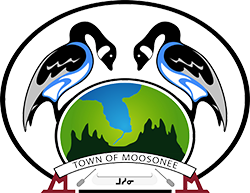 Health Care facilities in Moosonee are provided by the Weeneebayko Area Health Authority. They operate an ambulance service and health centre and mental health office in Moosonee.
The Moosonee Health Center provides emergency and outpatient care only. Patients that cannot be treated at the Health Centre are transferred to Weeneebayko General Hospital in Moose Factory. The Weeneebayko General Hospital is also has a dental office, audiology department, and visiting specialist clinics.
The various public health programs in the area are provided by the Porcupine Health Unit. Click on the link to see what courses and clinics are being offered in Moosonee.