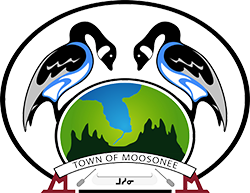 About Us (CYMO)
The Moosonee Airport is located 3 kilometres northwest of the Town of Moosonee and occupies a land area of approximately 212 hectares. The airport serves as a point of call for air carriers offering scheduled passenger service; and services both private and commercial helicopter and fixed-wing aircraft operators located on site.
This airport is owned and operated by The Corporation of the Town of Moosonee and the certificate is held on behalf of the town by the Airport Manager.
Airport Operating Conditions
Moosonee Airport is operational 24 hours per day, 7 days per week; and is capable of supporting both VFR and IFR operations.
Critical Aircraft
The critical aircraft for the primary runway is the HS748.
Airport Operations
The manoeuvring area consists of two intersecting runways, two taxiways, and a public apron. The primary runway (06-24) is 3999 feet long by 100 feet wide asphalt. The secondary runway (14-32) is 3500 feet (approximately half paved and half gravel) by 100 feet wide.
General Operations
The Moosonee Airport has operational staff on site 10 hours per day (airside maintenance and administration), Monday to Friday, excluding statutory holidays. Normal working hours are 7:00 am to 5:00 pm local time.
NavCanada maintains a Flight Service Station (FSS) located at the Timmins Airport, operating 24 hours per day, and 7 days per week.
Business Opportunities
As a public facility, we recognize the importance of development and economic growth. There is prime land available for groundside or airside commercial development. Please contact the Airport Manager for further details.